Konya, Bozkır, Dere Village
I was born in this earth-covered hut in the Dikilitaş Highlands…
I was born in the afternoon whilst a flock of sheep was running down the hill from Akarca to our village.
Many years later, my mum still remembers this day very clearly: it was 10th August, making me a Leo. That very same morning, Yusuf (nicknamed Garadan), the son of Shepherd Mehmet, was also born in my village.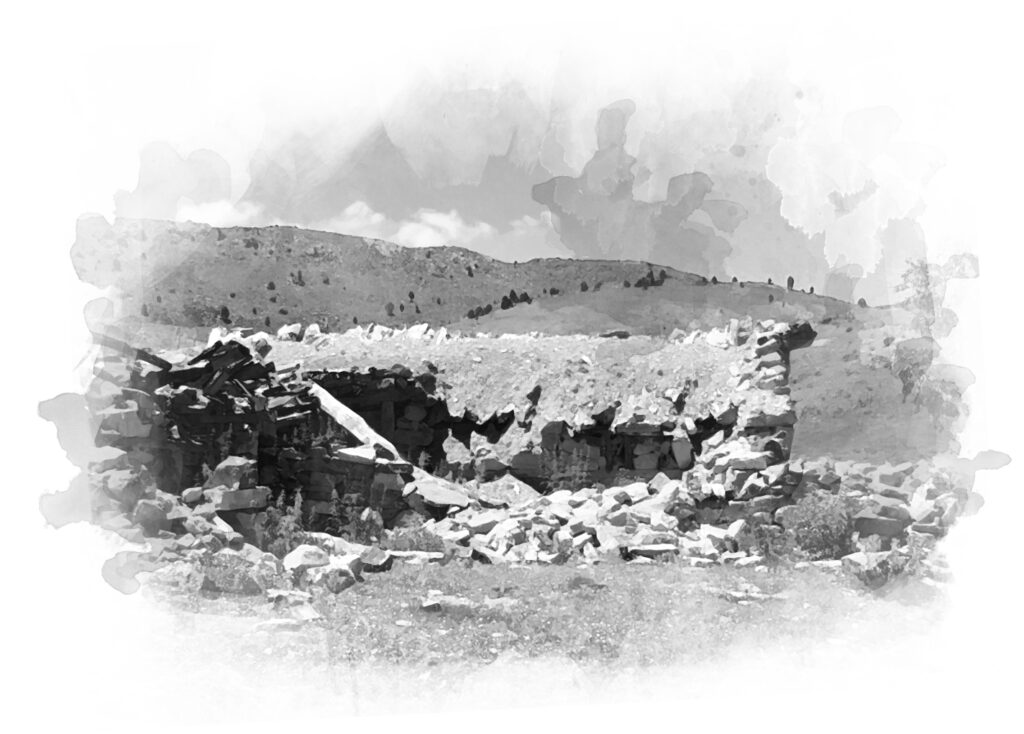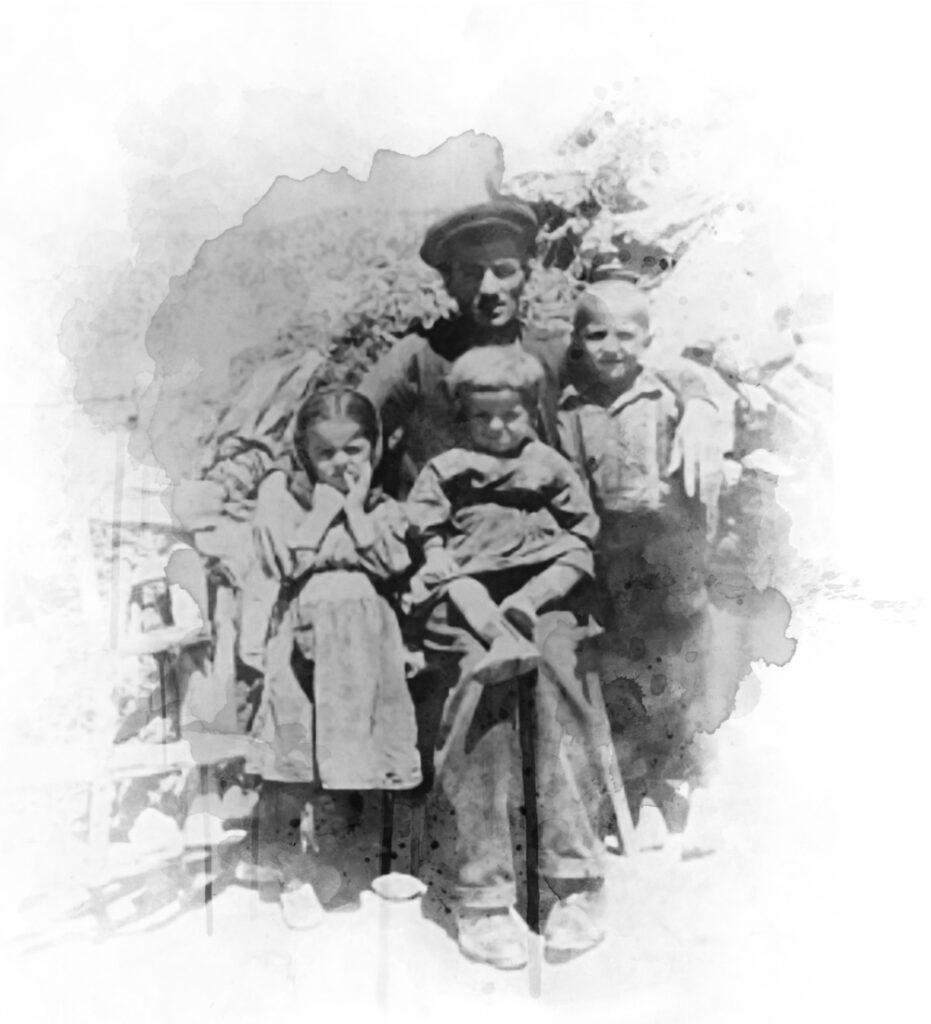 This photo, taken at Alakapı in the courtyard of our mountain house, is the oldest photo I have.
I am the child in a loose robe wearing old-fashioned shoes, sitting on my dad's lap.
My dad was a tailor. Look at his feet: they turn inwards, not outwards! In those times, sewing machines were operated with a foot pedal. As a result, his feet were trained to face inwards.
Haji lady Cicem! Our fellow countrymen called her "Hacanim". My Apıl Aga! An abbreviation of the name Abdullah.
Behind us is the house of Mustafa Aga from the Dağoğlu family and his wife, Henife Cice!
The girl sitting on the woman's lap in the middle is my mum.
Her name is Münire; our fellow countrymen call her Münüre Cice, but for simplicity's sake they also call her Münürecce.
The frail woman she is sitting on is my mum's mum i.e. my Hacıhanım grandma.
My Hacıhanım grandma died a short time after this photo was taken – it would have been 1935 or 1939!
My mum believes it was 1939, because she always says, "I was born after Atatürk died."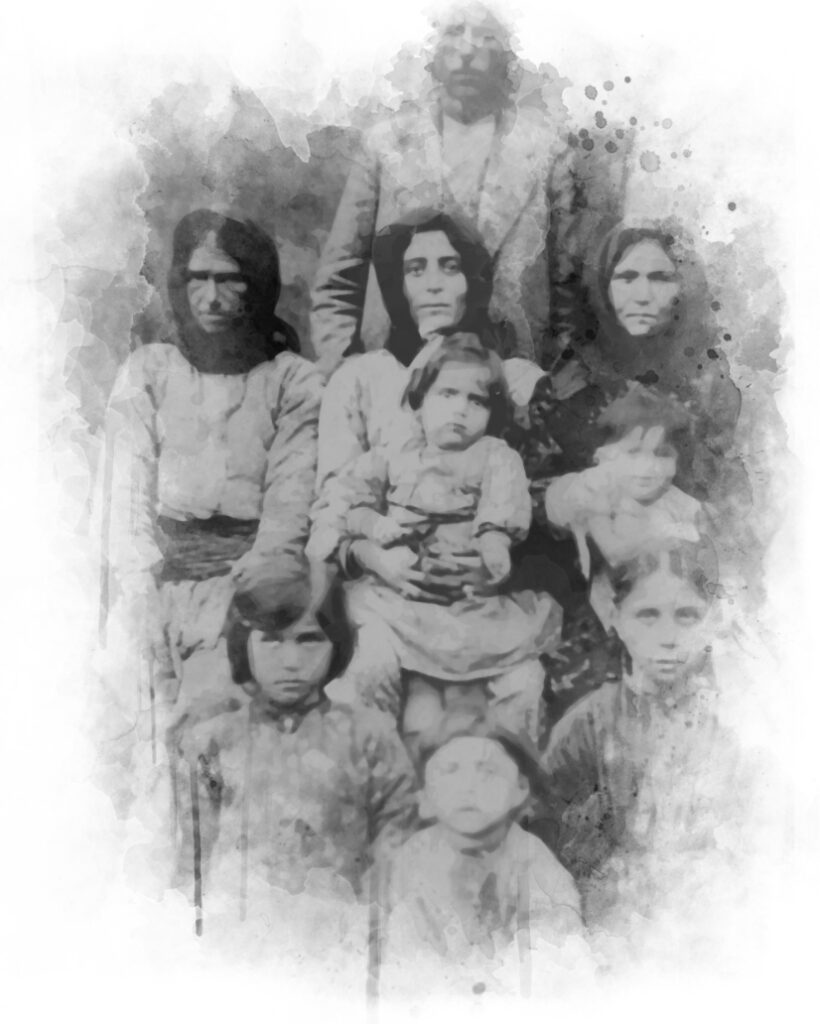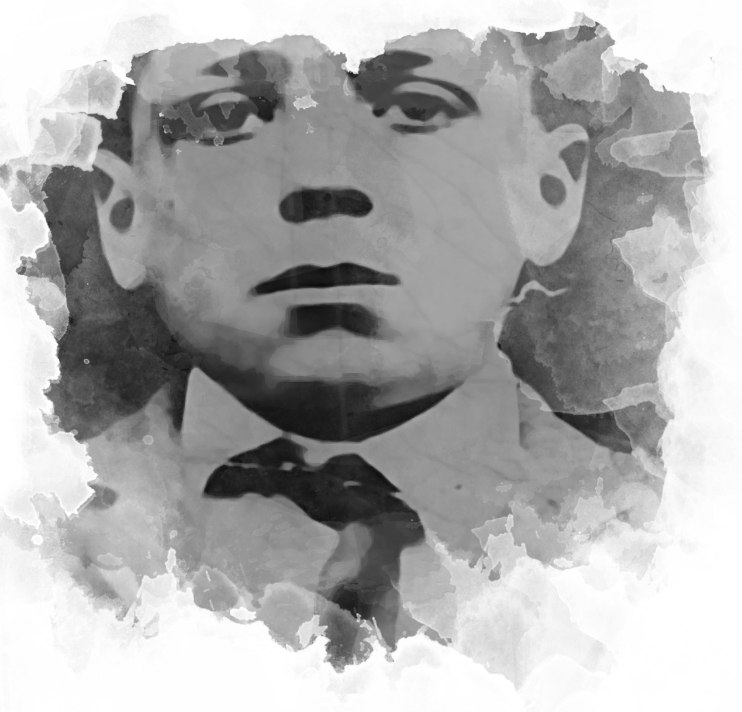 With the courage and support shown by her Uncle Memet, my mum sold our calf, the money from which she used to have my photograph taken, and to buy me a school bag and hat, and to enrol me into secondary school, which is where my educational journey began.
The jacket and tie I am wearing in this photo were borrowed especially for the photo from Hayşa Cice, wife of Ahmet Aga, a German Turk, from our village.
In Kuşadası! After being promoted from a teaboy, carrying glasses of tea on a tray, to a waiter working in a tea garden! The handlebar moustache is not mine. It was drawn on by my cousins!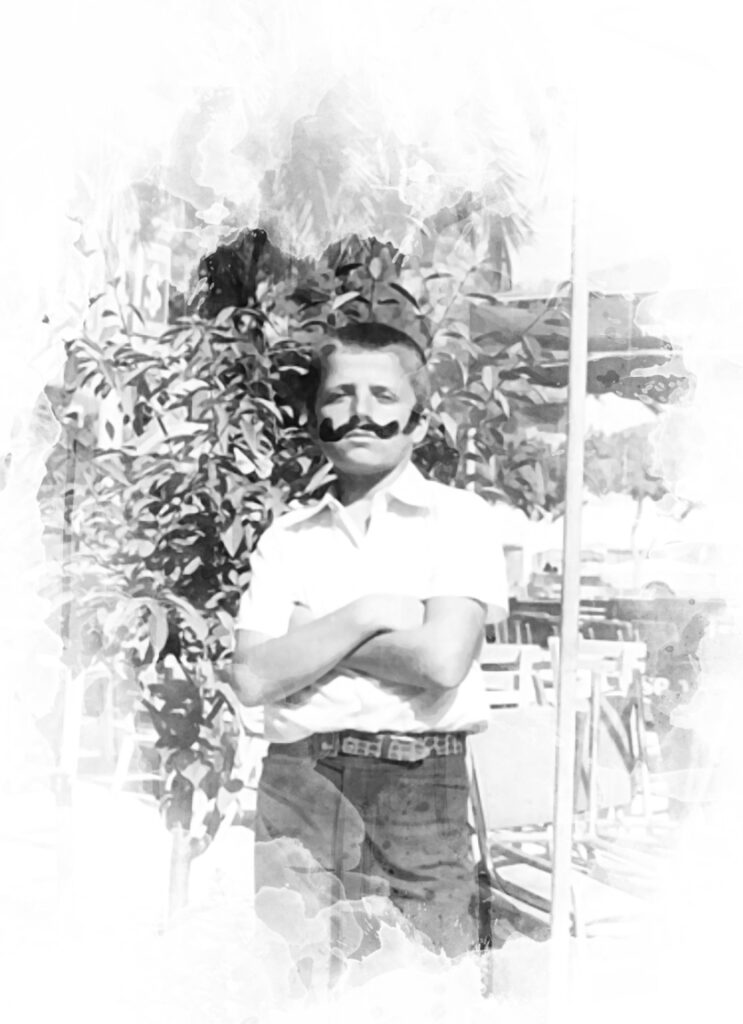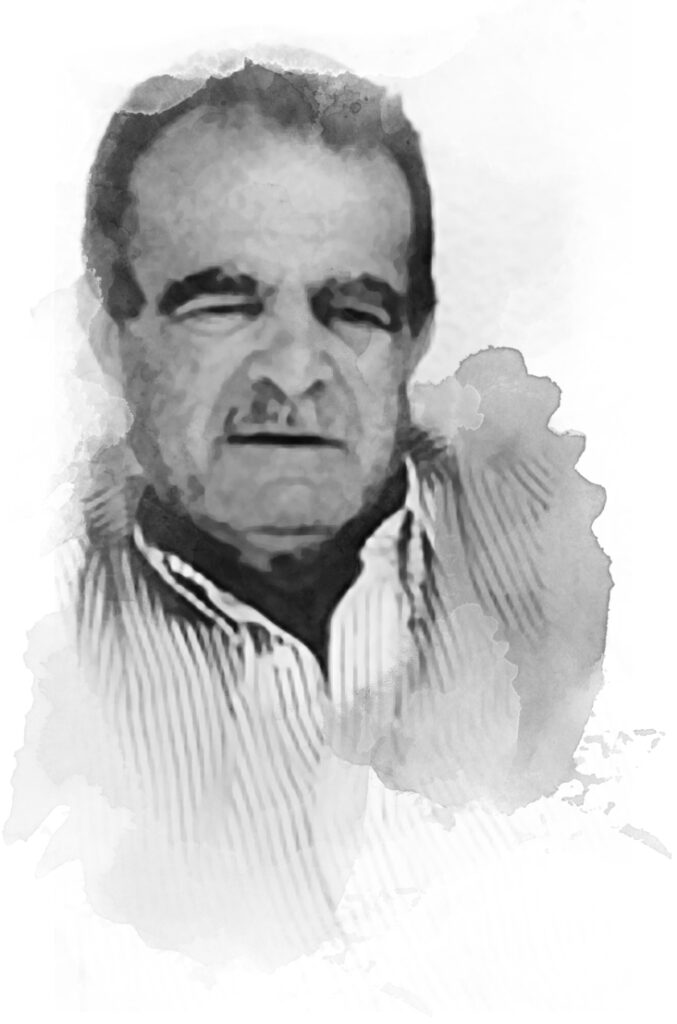 After I had sent him a letter asking for him to find me a job and take me to his house so I could give my elder brother (who had joined the army) my pocket money, my Uncle called me to Kuşadası, transferring me from Dere Village to Kuşadası school, giving me the chance to enter higher education…
The night he took me to the Teacher Training School for enrolment he noticed I was afraid of the coal-black sea at the port and the strong wind pushing me towards it, and threatened: "If ever you escape from the school, I'll come and throw you into the sea!" May he rest in peace!
Çanakkale Teacher Training School…
My first night in the 20-person dormitory of Çanakkale Teacher Training School… I had to sleep in a room with so many unfamiliar people for the first time in my life, and I was afraid.
We had everything and received a very good education at the Teacher Training School.
The words of my teacher, Nebiye Özcan, are written down in my diary and remain in my memory to this day:
"A student who always has respect for scientific thought".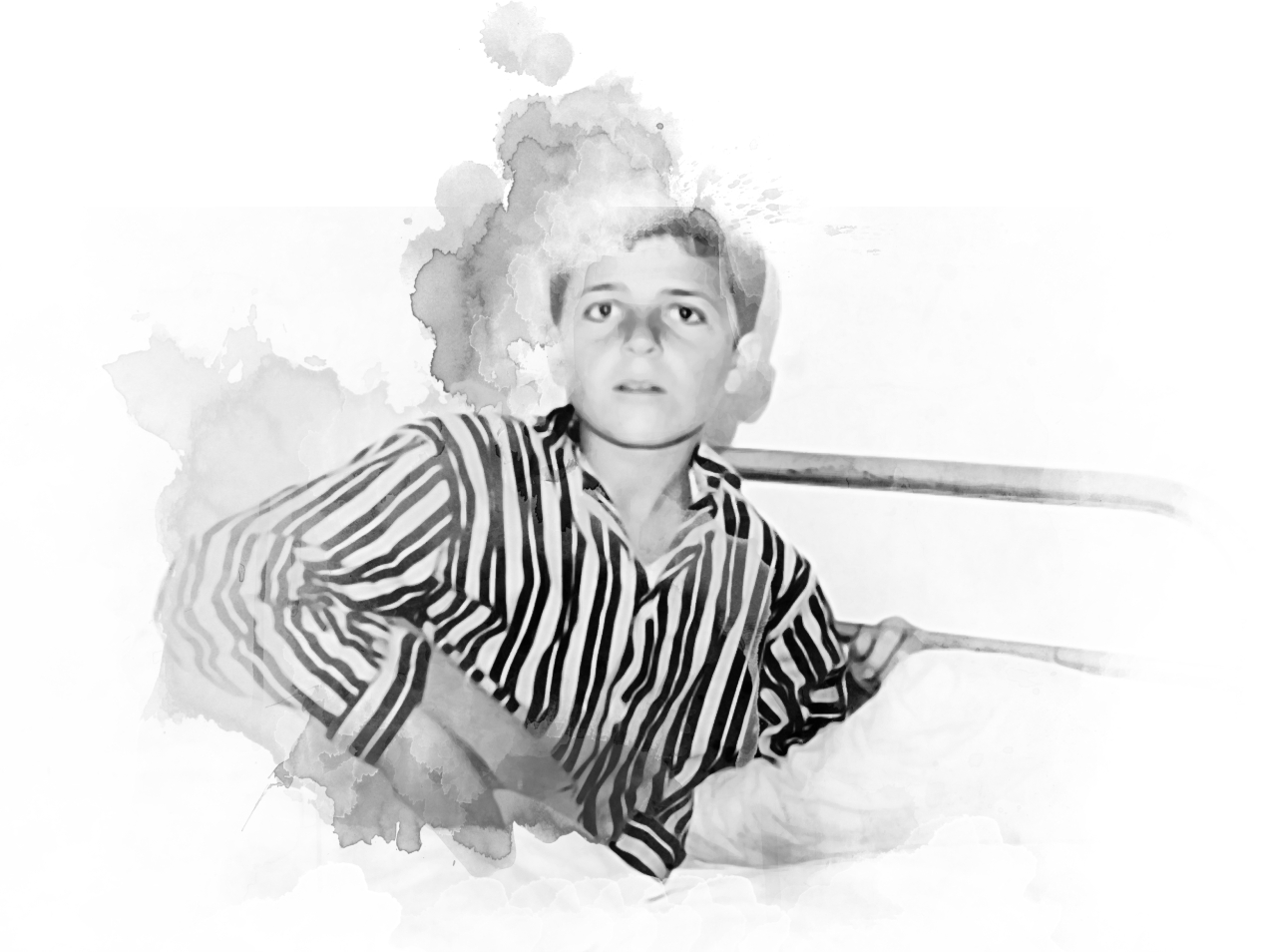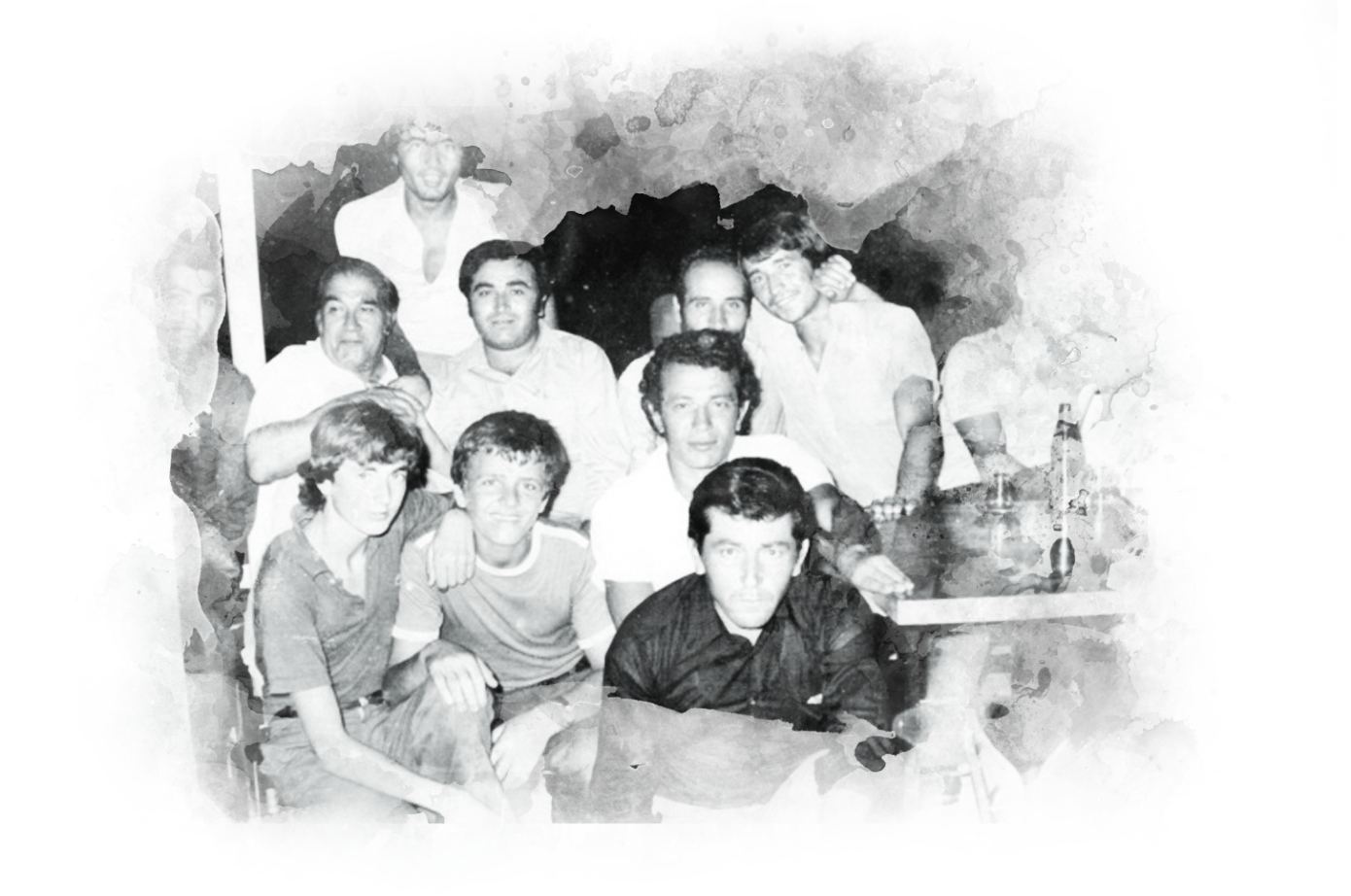 Çanakkale İntepe Youth Camp
I had a free holiday for 2 weeks in Çanakkale İntepe Youth Camp organised by the Ministry for students.
As money could not yet be remitted to post box accounts at the time, my uncle could not send money to me for my return so I ran out of money. Luckily, my teacher Enver Can, the camp director, arranged a job for me with a very good salary, which meant I continued to stay and work at the camp.
I had the best three summer holidays of my life at this camp.
In October 1976, when I arrived for enrolment into the Faculty of Law. When I passed through the gate for the first time and walked towards the sculpture describing how Atatürk guides and directs the youth of our country, I felt as if I had been personally elected and assigned to the university for a very special mission.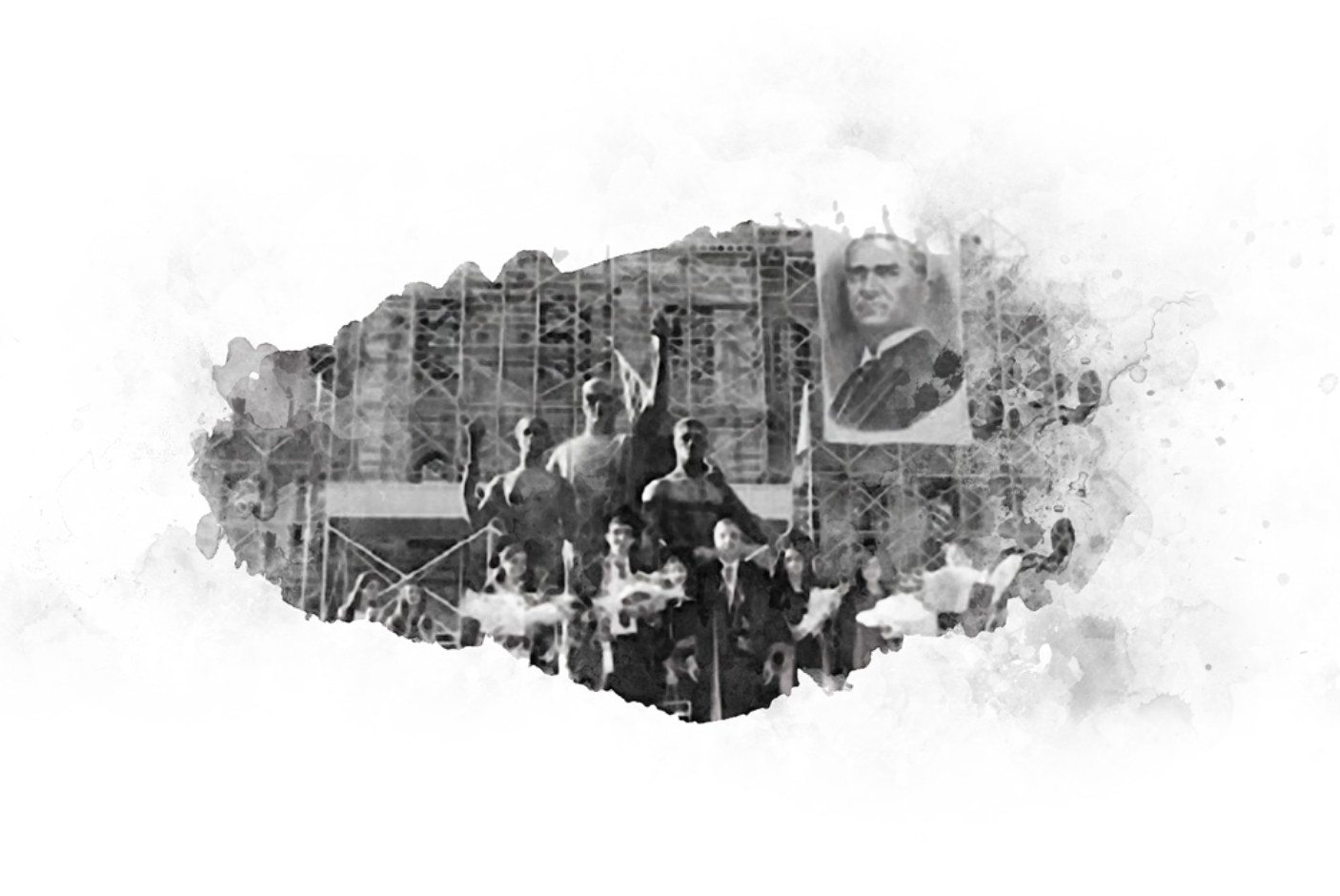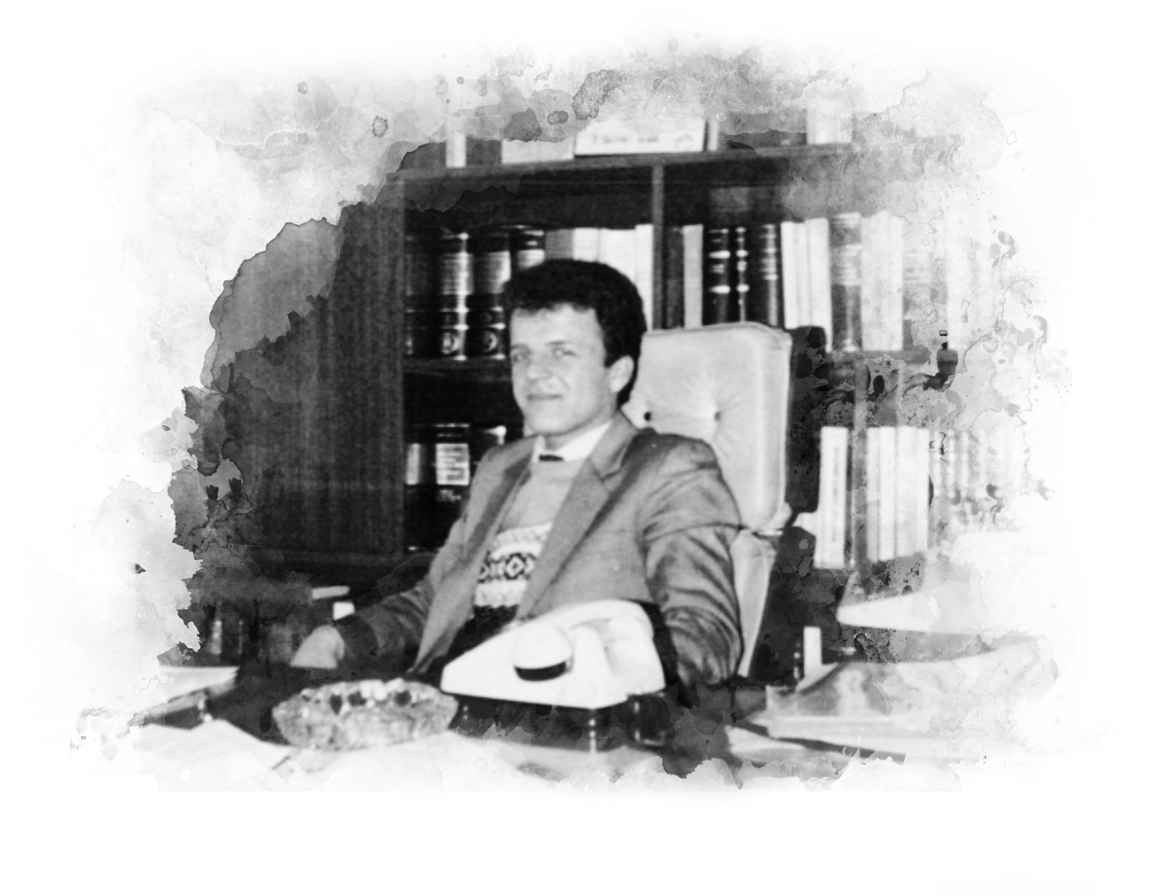 At last I had become a lawyer!
While working for my uncle and brother Cevat. By then, I was able to type very fast and free of error with the electronic typewriter which had been newly introduced to the market, and to dial and make calls using a magneto telephone, and to memorise the whole telephone index of the office.
And I continued to smoke. By this point I had quit and restarted many times. I can say that breaking old habits is the most difficult thing for me in life.
My mum and my sons in the highlands.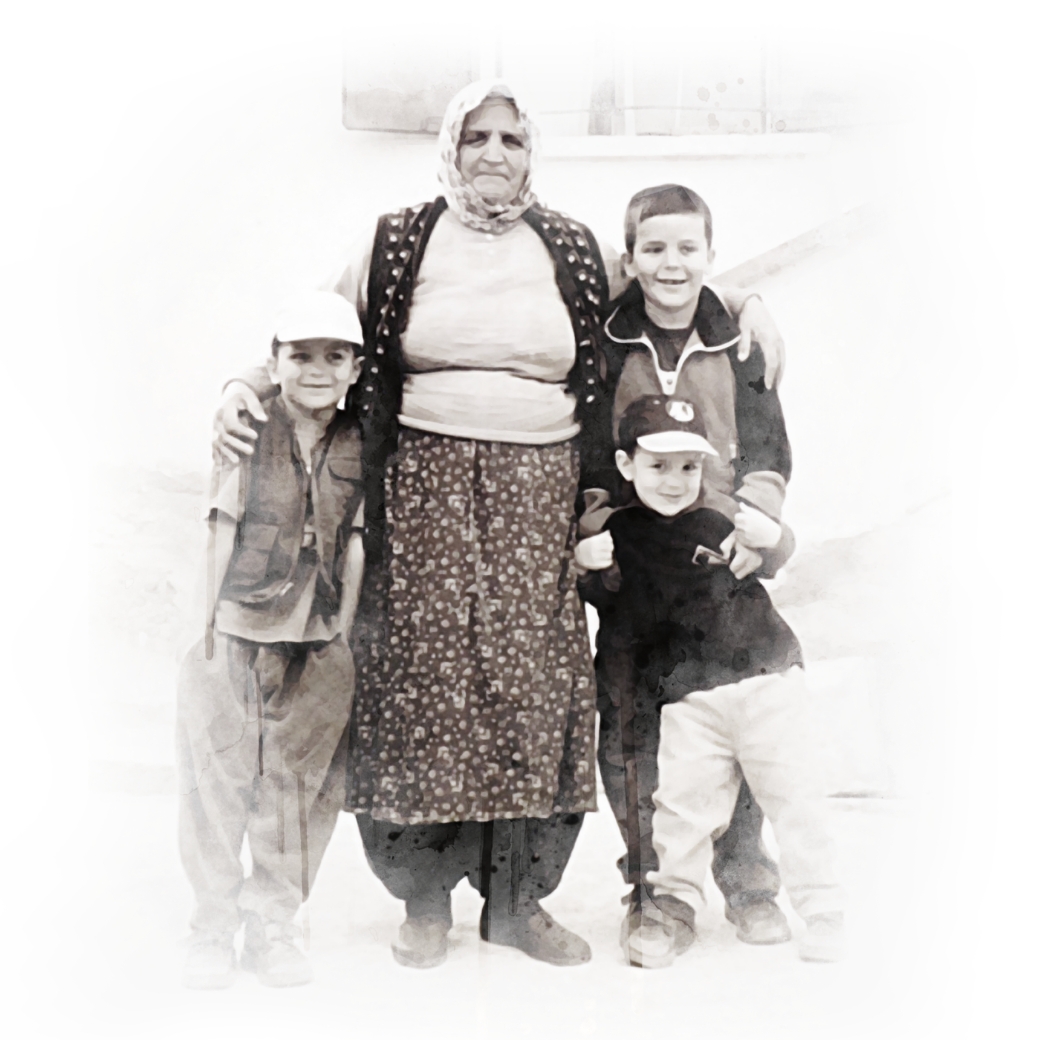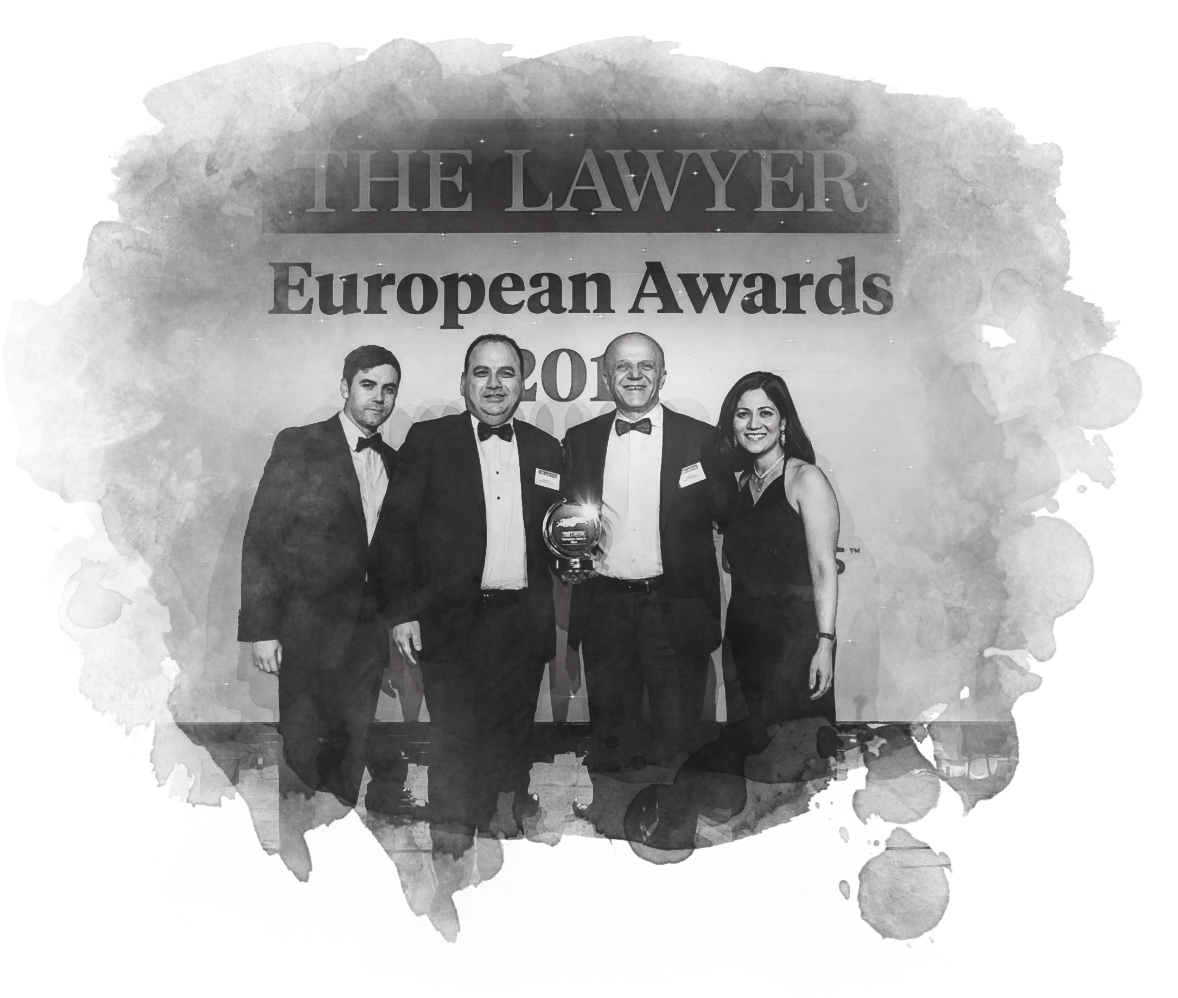 2014 "Lawfirm of the Year"
My life story which started in Bozkır has fortunately also been enriched by international prizes. In 2014, I was awarded the prestigious "Law Firm of the Year" prize by The Lawyer magazine in London.
Institutionalising my office, empowering my meritorious colleagues by delegating tasks and responsibilities to them, making progression based on competence and performance by creating a career plan that provides career progression based on merit, and ensuring that everyone receives a fair share of the value produced in proportion to their contribution by establishing a fully transparent remuneration system have led to lasting success. In addition to awards such as Best Managed Company, Great Place to Work, Best Law Firm in the Middle East and the Balkans in the field of health law, and Law Firm of the Year in many fields, I have personally received praise in many publications. I have been named one of the World's 300 Strategists by IAM for years in a row. My colleagues have risen to the highest levels in the world's most respected professional organisations. We have become one of the leading and best-managed corporate law firms in the legal sector in Türkiye, where we use the most advanced management methods with a democratic approach and every employee has a say and contribution to management. In addition to our knowledge and experience in the field of law, we have made our know-how of institutionalisation, management, performance, knowledge and experience that we have accumulated in this process available to our other colleagues with our law office resource and management technology that we have developed and named Günce. We strive to contribute to our profession's rapid development by disseminating our institutionalisation model and technology. I am proud of what we have accomplished and what we are doing for our profession and our country with my colleagues, all of whom are valuable and each of whom is a leader in their field.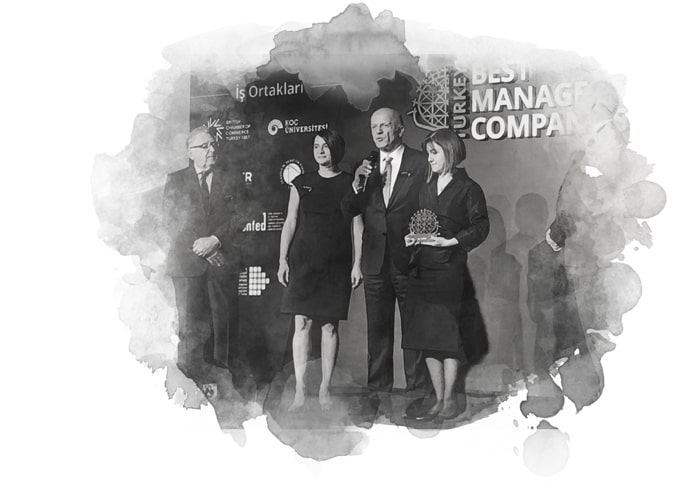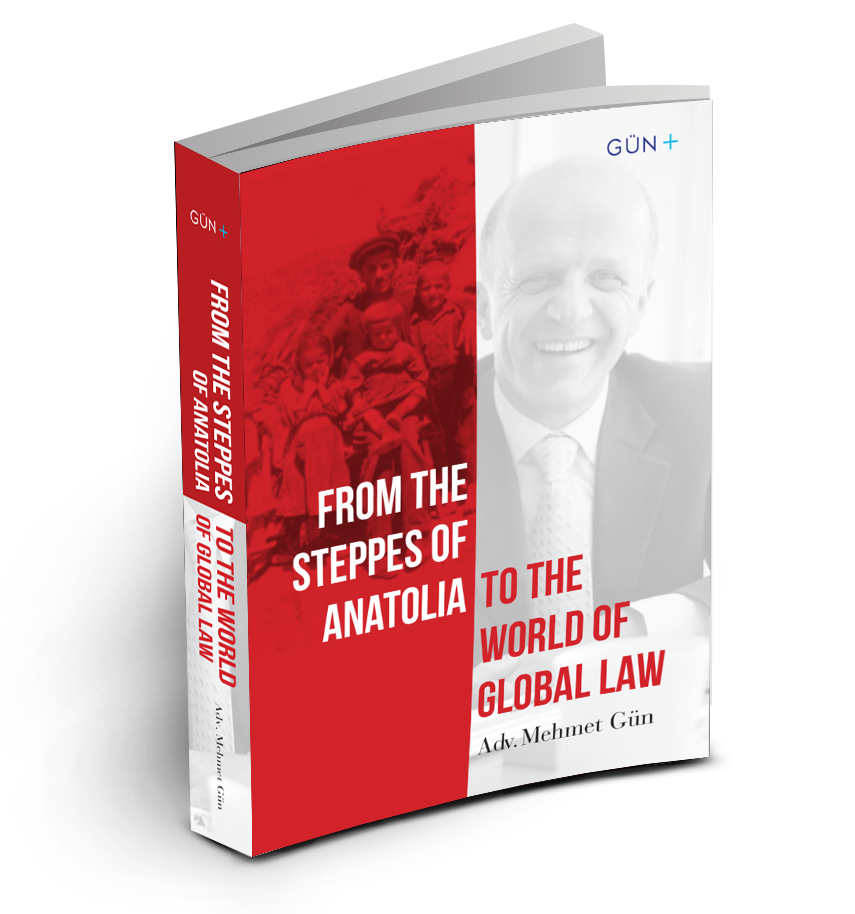 2014 My autobiography "From the Steppes of Anatolia… To the World of Global Law"
The book I am most happy and proud to have written is my professional autobiography, which I named "From the Steppes of Anatolia… To the World of Global Law". In the book, I reveal the difficulties of studying in a remote place in my life, which started in the Dikilitaş plateau of Bozkır, Dereköy, high in the Southern Taurus Mountains, the difficulties of getting out of my village by studying, the desire and commitment of thousands of Anatolian children like me with similar stories for success, and how they transformed the education that the Republic provided into success despite their scarce resources. This book is also proof of how the high values I hold and defend today are embedded in the DNA of the culture of the Anatolian people. Anatolian people are a society that is capable of protecting and developing its values and transforming itself and society for the better, even under the most challenging conditions and with the scarcest means. I am thrilled to be an example of this and to have documented it in my work. About half of my book is about my personal journey and shaping my personality. From then on, I share my experiences of becoming a lawyer, starting an office, succeeding in the journey I started from scratch, institutionalising this success, and building such a strong institution. There are experiences and lessons learned as I came to accept what I didn't like before after suffering for a while and advice for those who want to succeed like me, irrespective of their profession. The last parts of my book present my observations about the judiciary. The observations I collected over 30 years ago are still valid. Those observations, which are still relevant, marked the beginning of my journey to establish the Better Justice Association.
2014: When I founded the Better Justice Association
They say, "A child is a father to man". I am the same person now as I was in the Dikilitaş plateau, where I spent my childhood and where the cornerstones of my personality were shaped. Back then, I used to clean the water troughs built in front of every fountain in the plateau, where the flowing water was collected for the animals; I would plant new ones in place of the dried meadows, water them and try to make them flourish. And now, I have taken action on my own to solve the problems that my country is facing. I found that the root cause of the problems I spotted in my professional biography is our inability to ensure honest behaviour in the lawsuits we file to resolve disputes. Our tolerance of lying to the court and concealing facts and evidence not only leads to years-long trials that could be resolved in 3-4 months but also corrupts the morals of society. In the worst and final stage of legal relations, it is regrettable that the judiciary, which should distinguish right from wrong down to the finest detail, operates in a way that corrupts the morality of society instead of restoring it. To fix this, I first launched the Better Justice Initiative. I pointed out this problem to everyone I could reach and explained as much as I could that the solution was to introduce the principle of Full and Frank Disclosure in court cases. After a while, this initiative turned into the Better Justice Association, as everyone recommended. In 2014, we became an association, and we defined our scope of work as identifying the problems of the judiciary and their root causes, producing solutions and reaching a consensus on them. We have 160 members from lawyers, business people and different segments of society who responded positively to my call. We have published many recommendations and opinions with what we have accumulated over ten years. In 2016, our proposal to establish a Supreme Court of Justice was appreciated by members of the Turkish Economic and Social Studies Foundation and the Association for Liberal Thinking. We published our book "Turkish Judicial Reform A to Z", which provides solutions to all the fundamental problems of the Turkish judiciary. We are currently working intensively via communication efforts to explain our solutions to all judicial stakeholders and to ensure their implementation.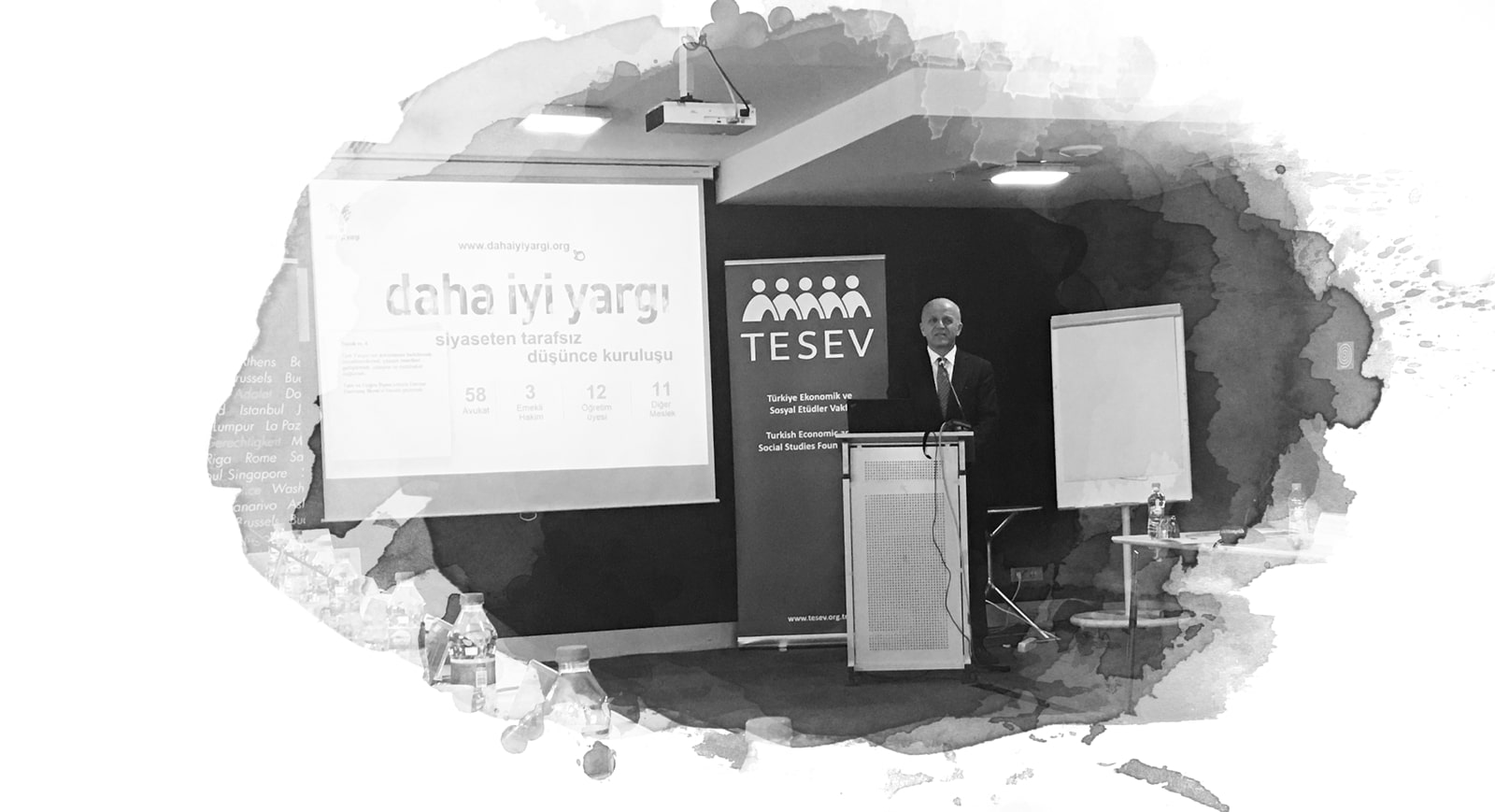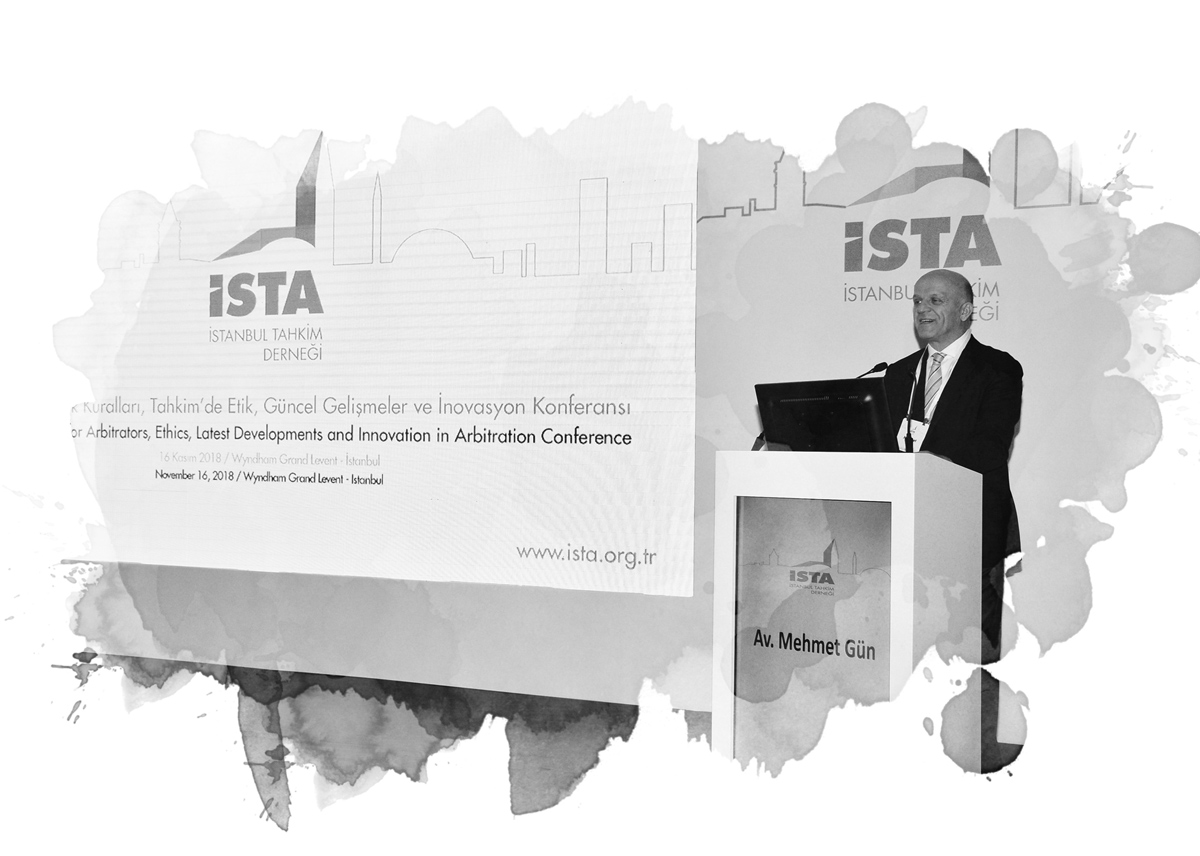 2014: When I founded Istanbul Arbitration Association
I founded the ISTA Istanbul Arbitration Association shortly after the Better Justice Association. Civilised life requires that people who freely enter into agreements should be able to resolve their disputes independently, without the need to use state courts and power. The highest level that civilisation can reach in the settlement of disputes is also the ultimate goal of state judicial systems. Arbitration is one of the most important institutions that human civilisation, which is developing in this direction, has reached to this day. Türkiye has not been able to establish an internationally respected arbitration practice, discipline and culture despite its enthusiasm. Since the 1980s, the pioneers of arbitration have desired the establishment of an arbitration centre and a non-governmental organisation. For this purpose, I founded the Istanbul Arbitration Association (İSTA) when my colleagues asked me to establish an association and unite them under a voluntary roof. The first work of İSTA was to formulate a code of conduct, the most fundamental issue that we found would make the most outstanding contribution to improving arbitration in Turkey. This effort, which we announced at an international conference, was very well received. ISTA continues to work on developing the arbitration culture and disseminating arbitration.
When I introduced quality certification in Judicial Services in 2014
When I launched the Better Justice Initiative, I created a road map by identifying the stakeholders of the judiciary with the advice of an expert communicator I consulted. The business world emerged as the first stakeholder group while business NGOs appeared as the top priorities within that group. So, I started to become a member of all well-known business NGOs. In my membership application to the Turkish Industry and Business Association (TÜSİAD), I suggested that they establish a working group on judicial reform. My application was accepted and I chaired the judicial reform working group for over three years. In this role, I tried to clarify and document the expectations of the business world from the judiciary and build a social consensus. This is what I proposed: The main problem of the business world is what they expect from the judiciary. The business world should criticise the judiciary on how far it fulfils its rightful expectations and through a scientific method. To do this, it is necessary to define its expectations and set out measurable criteria clearly. After lengthy discussions within the working group, we agreed that the business world had the right to demand "quality in judicial services". Thus, I set out to define what quality is and what the elements of quality are in judicial services. In other words, I created a document where we can say, "a judicial service is of good quality if it fulfils these and those elements". I worked for nearly four years to create the document "Quality and Quality Elements in Judicial Services". It was accepted and published as a TÜSİAD document. I believe that this document is the most critical document of the judicial reform efforts. The starting point of our book Turkish Judicial Reform A to Z in 2021 is to create a judiciary that can produce quality services.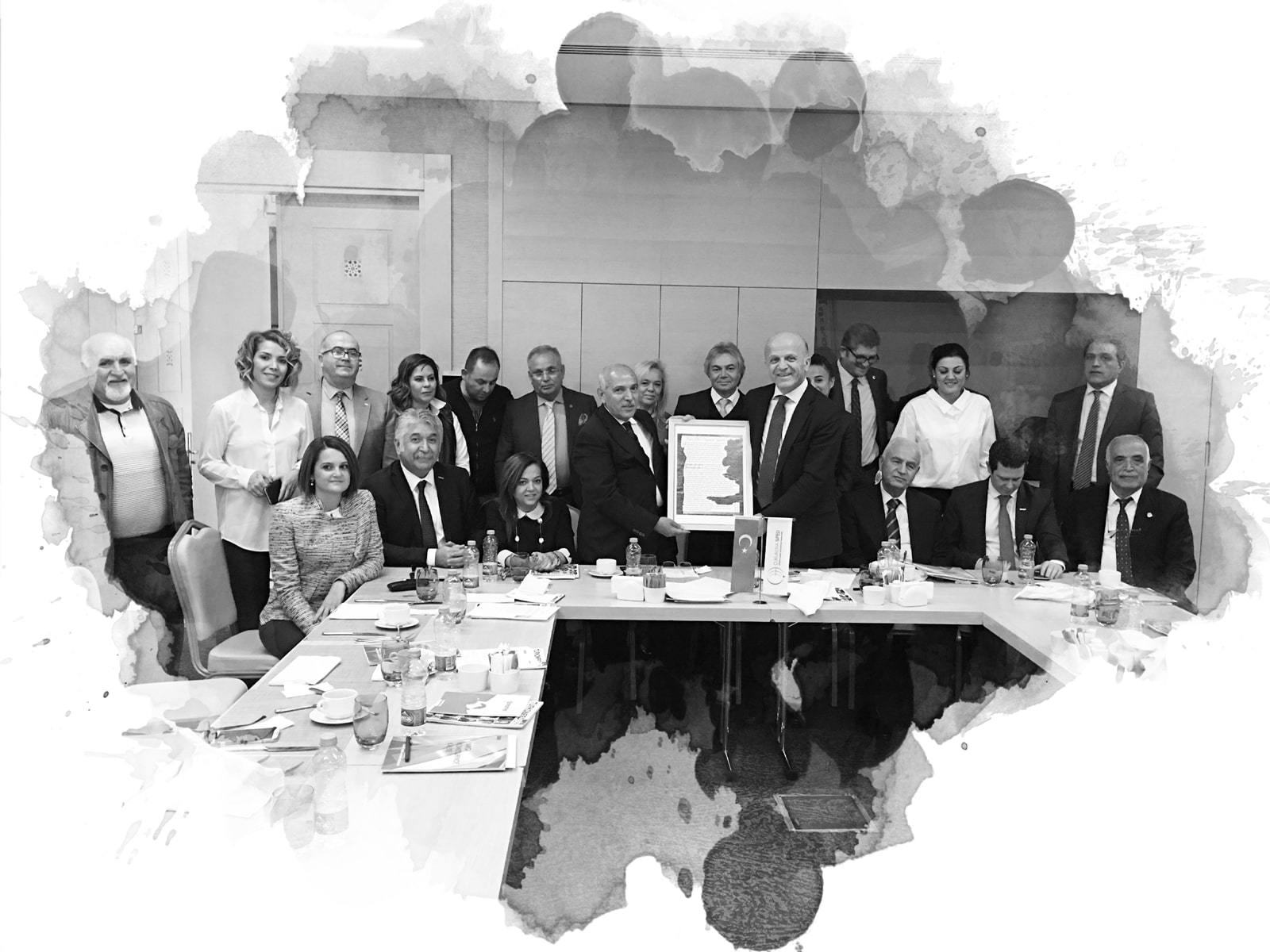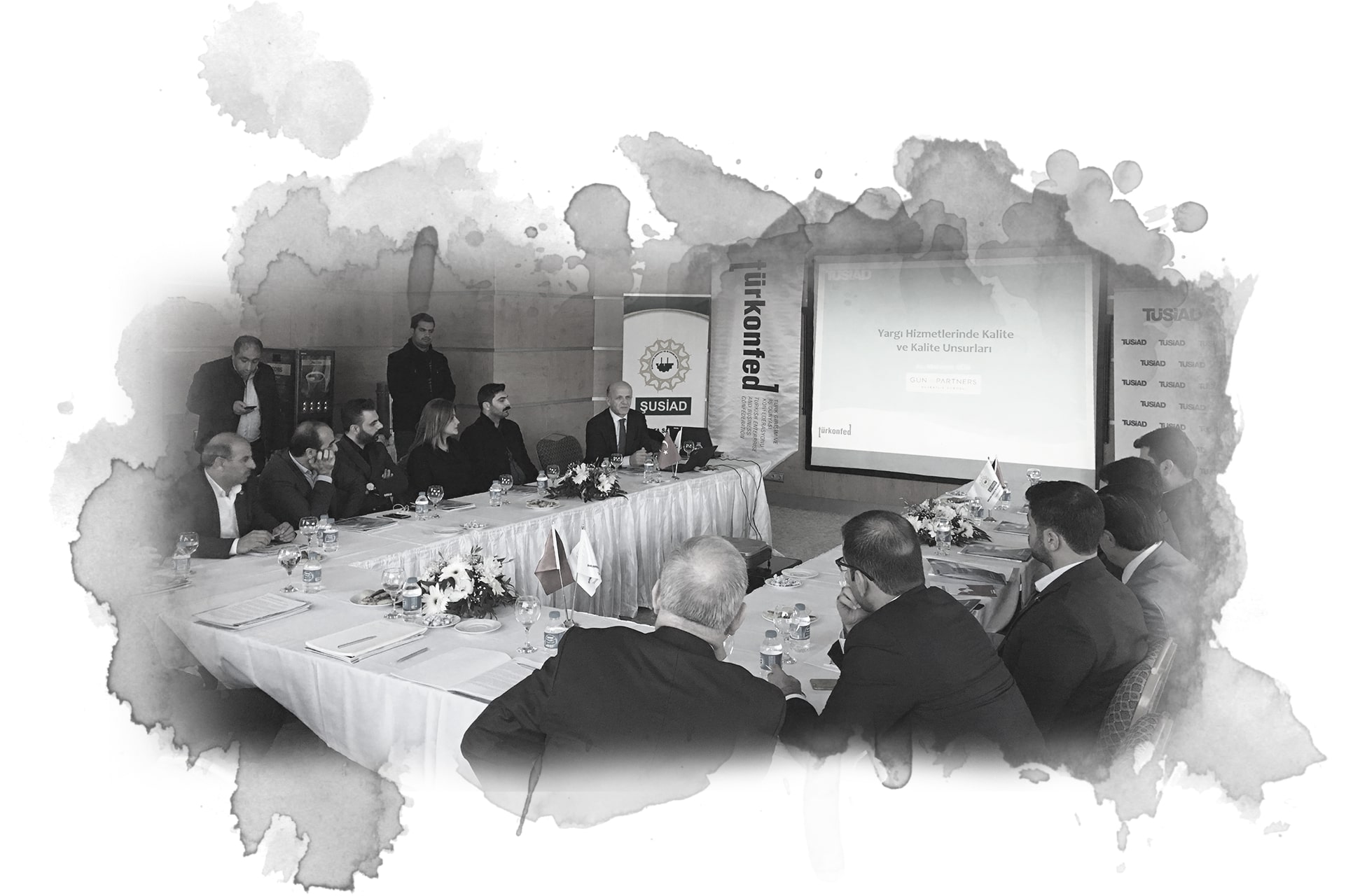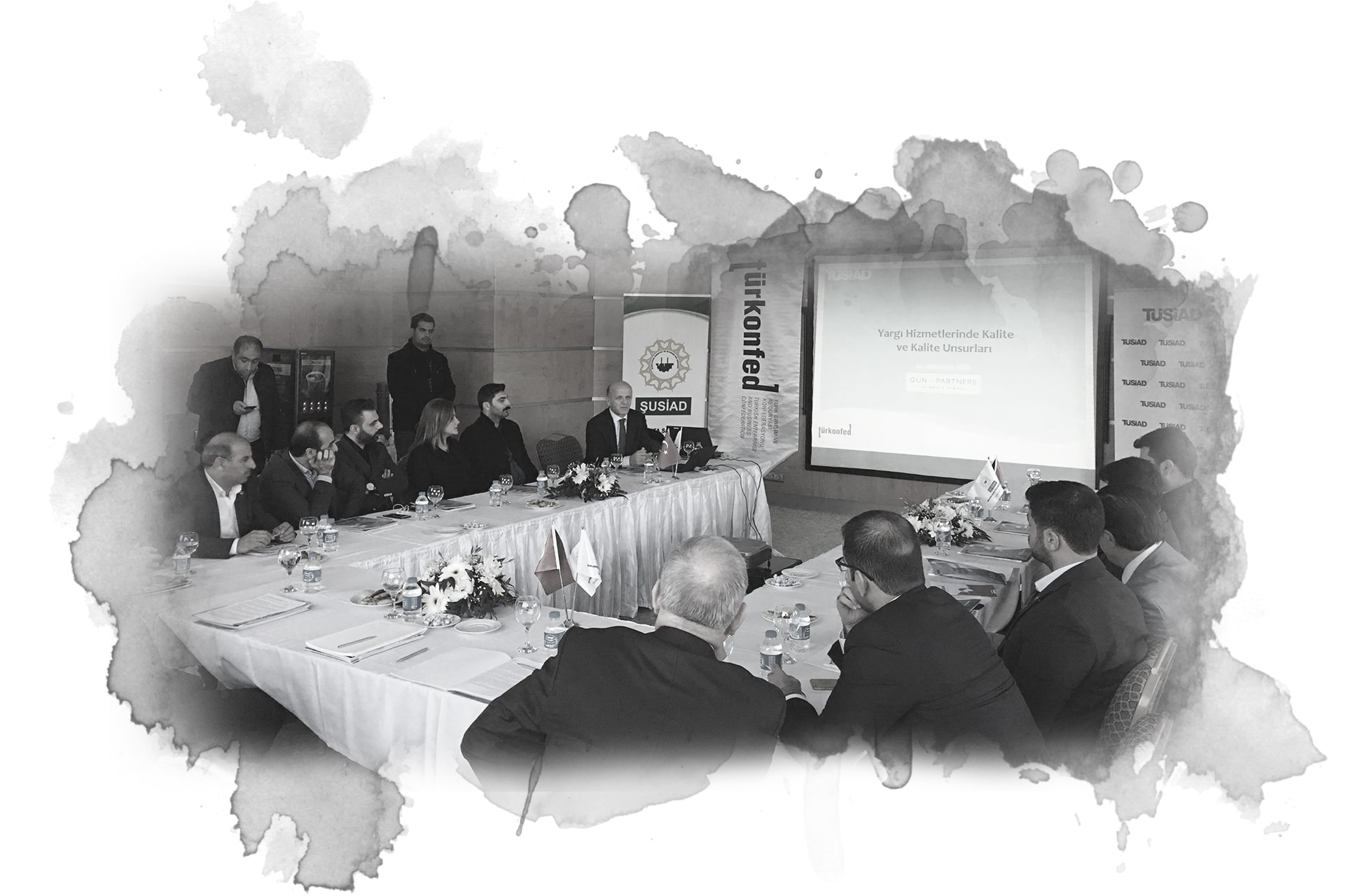 2014 – 2016 Series of Meetings on Quality in Judicial Services
I organised meetings with representatives of the business world and lawyers in Anatolia in cooperation with the Association for Better Justice, TÜSİAD and TÜRKONFED to communicate the document "Demand for Quality and Elements of Quality in Judicial Services". We held the first of these meetings in Samsun, where the most auspicious start for the Republic of Turkey occurred. At that meeting, a prominent jurist suggested that the judiciary should communicate well with society, and we added this requirement to the quality elements. At the workshop we organised in Şanlıurfa, a businessman said, "our main problem is mediocre democracy; the judiciary is one of the most important problems of democracy. It would be more accurate for you to work on the problems of democracy!" and clearly told us the subject of our next work. We heard the same and similar feedback at the summits we organised in Mersin, Gaziantep and most recently in Ankara. Thus, I learned that my field of study, which I had initially limited to the judiciary, was much broader than I had initially envisioned. So I started to deepen my work further.
Turkey's Middle Democracy Issues in 2017
TÜRKONFED, which we met during our travels in Anatolia, suggested that I write a report to overcome Turkey's problems of middle democracy. In their study titled "Towards a New Constitution", TÜRKONFED concluded that middle democracy was why Turkey remained among the "middle-income" countries in the world and could not overcome the middle-income trap. I worked intensely for about two years to write this report, which I gladly agreed to do so. I aimed to produce a report of around 70 pages. A book of more than 300 pages has been born, gradually expanding with each draft. I titled the book "Turkey's Middle Democracy ISSUES and How to Solve Them". The book identifies our fundamental problems of democracy in three categories: the judiciary, the rule of law, i.e., accountability and fairness in representation, and proposes unique solutions for each problem. TÜRKONFED adopted and published the book's executive summary as a policy document. The 3rd edition of the work was published and 15,000 copies were distributed to opinion leaders and the business world all over Turkey. The 4th edition will be published soon. The work was also translated into English and published in the UK.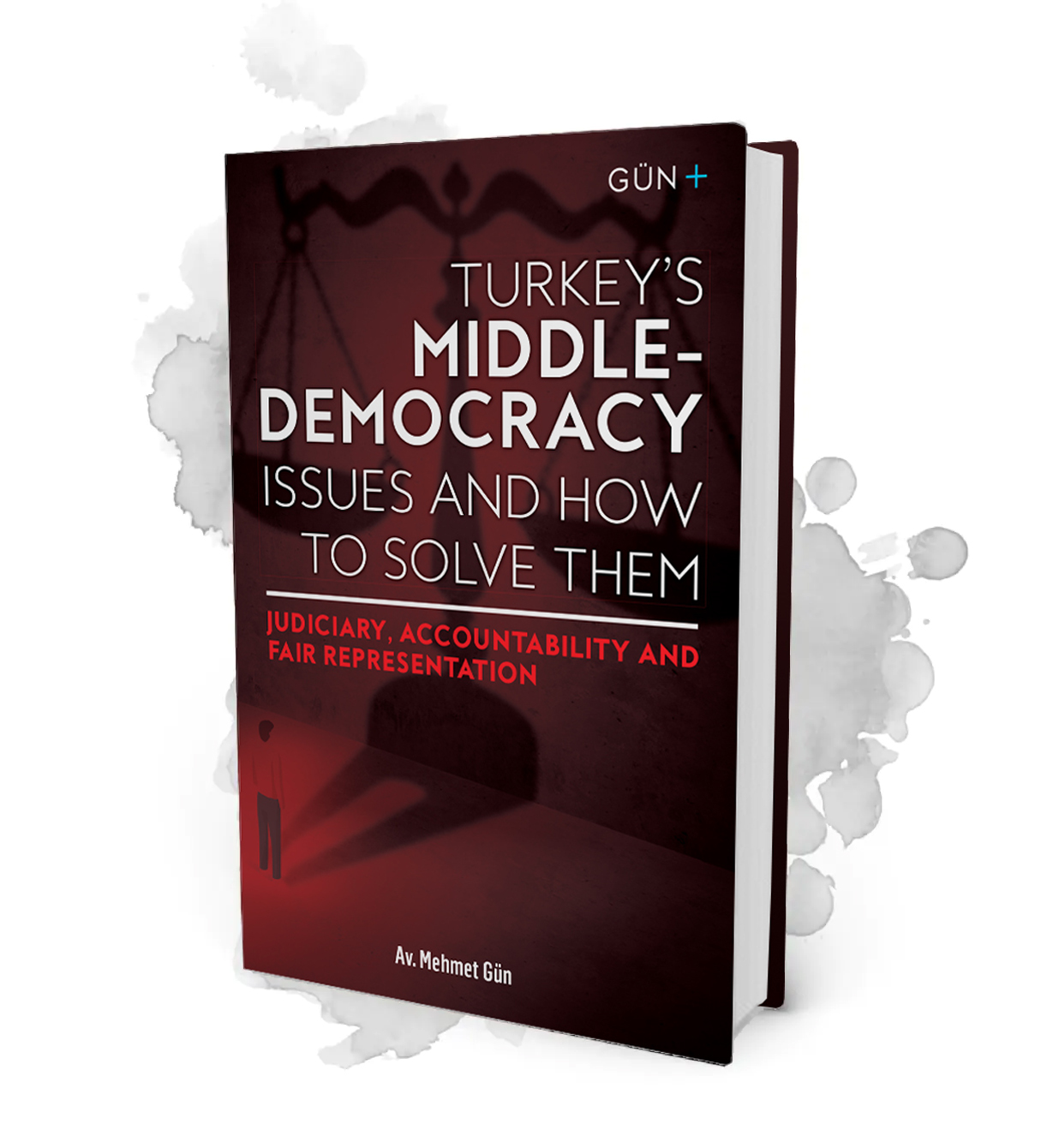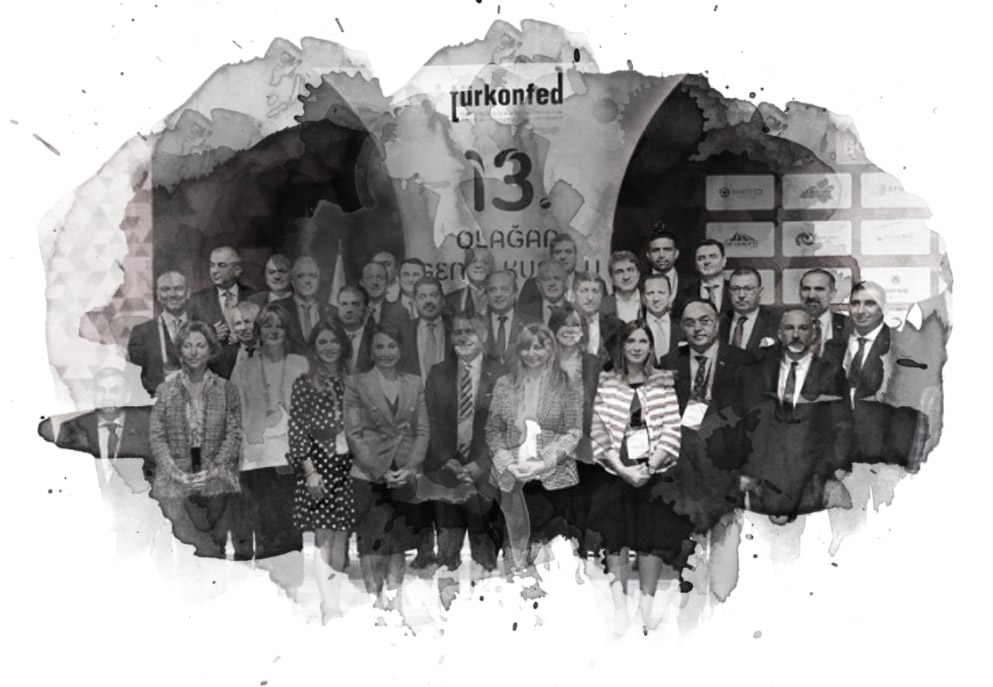 2017 – Vice President of TÜRKONFED
After writing Turkey's Middle Democracy Issues and How to Solve Them, I was invited to the Board of Directors of TÜRKONFED and elected Vice President. There is a unique and special place in my heart for TÜRKONFED, which has enabled me to get to know the Anatolian business world closely, to meet business people from all over our country, from Edirne to Kars, from the Black Sea to the Mediterranean, to make friends, and to learn closely about the Anatolian business world, its problems and dynamics. It is an exceptional honour to learn from them, contribute to them with my ideas, and represent them on national and international platforms in my fields of expertise.
Activities of Middle Democracy Traps in 2018 – 2021
After the publication of Turkey's Middle Democracy Issues and How to Solve Them, we organised a series of conferences titled Structural Reforms – Middle Democracy Traps in the business world in Anatolia in cooperation with the Better Justice Association and TÜRKONFED. They were the most appreciated event series as revealed in a survey conducted in the TÜRKONFED community, the largest voluntary non-governmental organisation in Turkey, which includes more than 300 non-governmental organisations including TÜSİAD, 26 regional and four sectoral federations, more than 40 women's NGOs, and more than 50 thousand small and medium-sized enterprises active all over Turkey.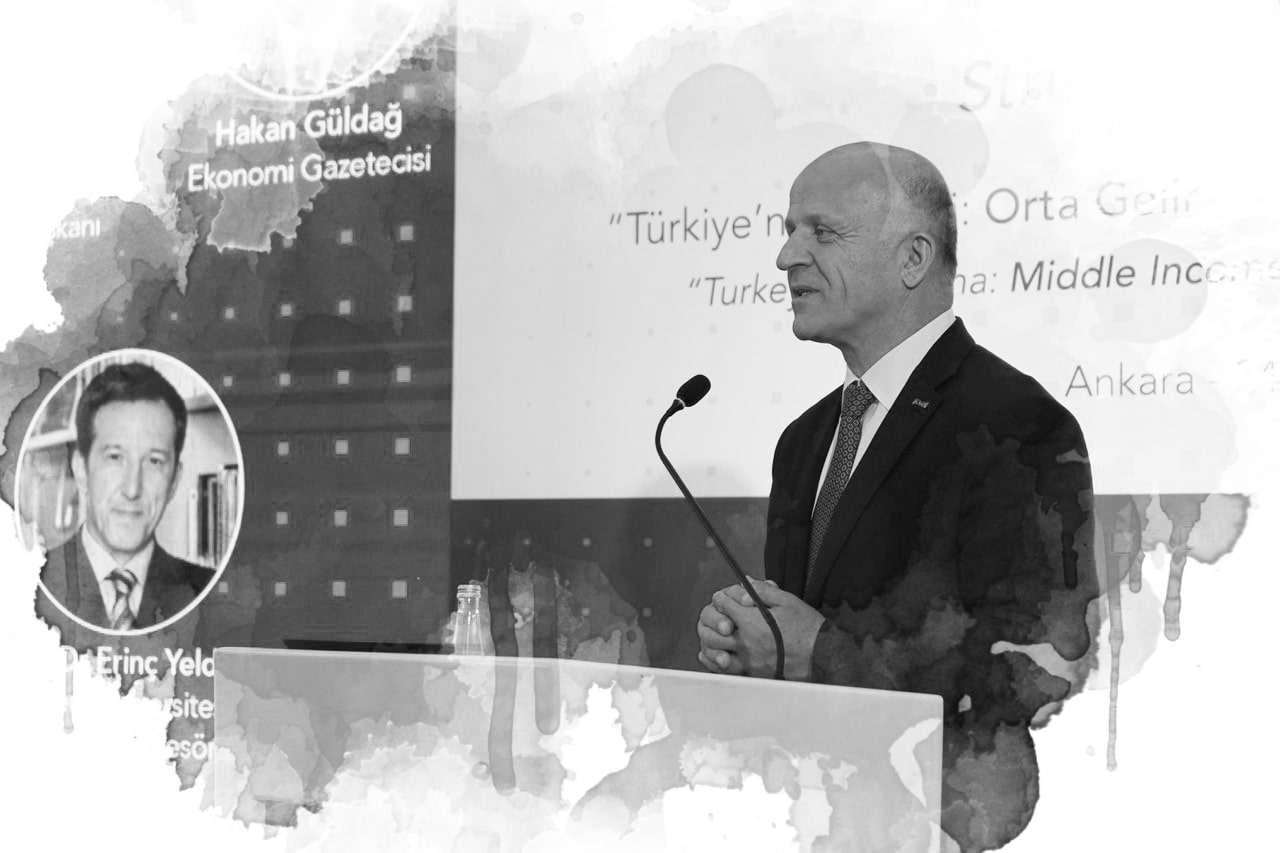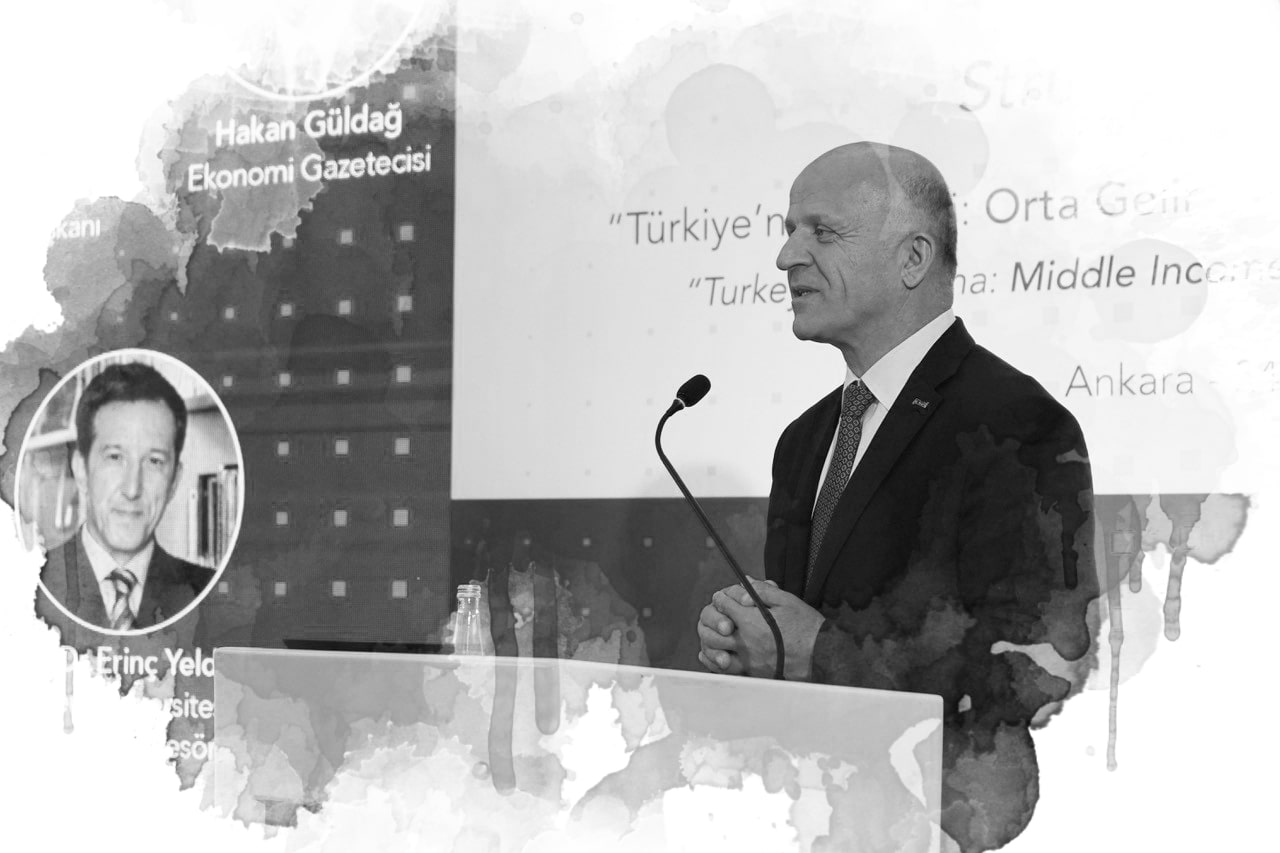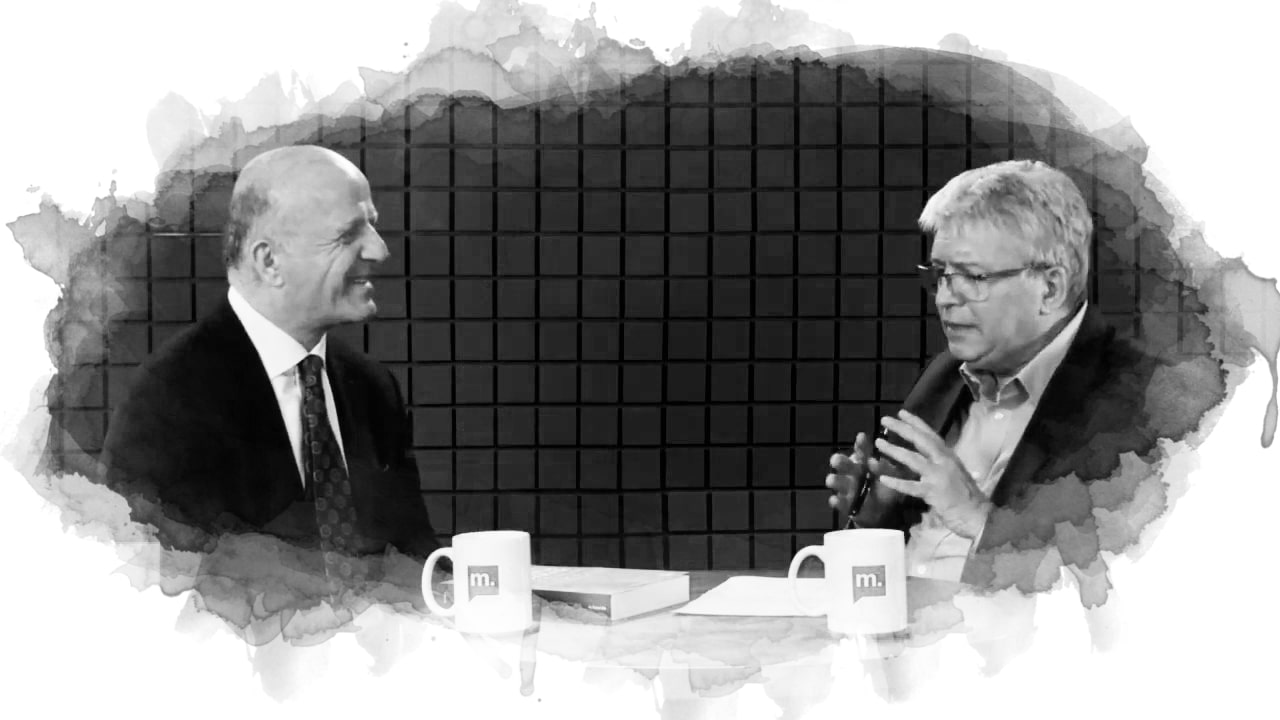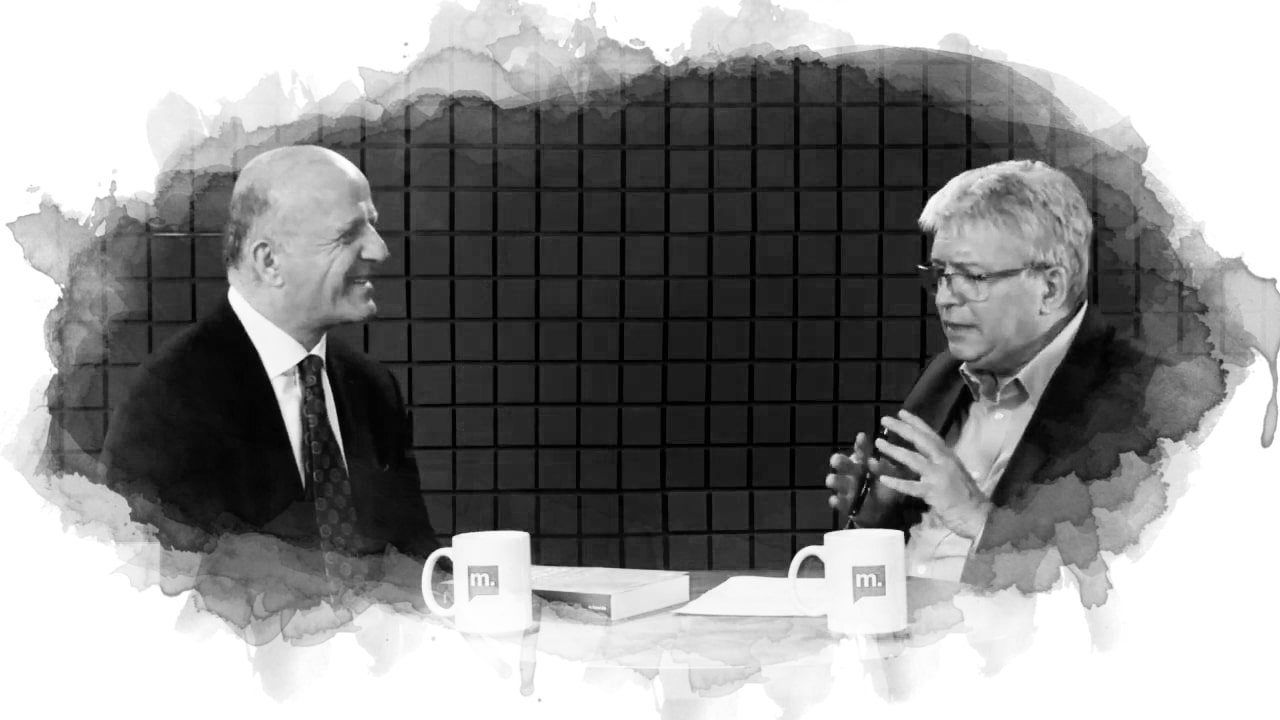 2018 – Better Justice for Prosperity series on Medyascope
We also met with Medyascope to disseminate Turkey's Middle Democracy Issues and How to Solve Them and the recommendations we have developed on the judicial issues that form the book's backbone. Medyascope suggested that we make a regular program on these issues. We have recently held the 36th of the programs we call Better Justice for Prosperity, which we hold once a month. We explain to the public through daily events that the welfare of the people can only be permanently and sustainably improved by ensuring the rule of law. I continue to explain that this is possible only if the judiciary produces quality services, sets an example by observing the rule of law at the highest level, and thus deserves and can preserve complete independence by relating it with daily events.
Turkish Judicial Reform A to Z in 2021
The most comprehensive of the innovative proposals we have gradually developed within the Better Justice Association is the suggestion to create a Supreme Authority of Justice. This proposal, which we presented and discussed with the members of TESEV and the Association for Liberal Thinking, was highly accepted. This proposal forms the backbone of the judicial chapter of the book "Turkey's Middle Democracy Issues and How to Solve Them". Before the pandemic, we had agreed to establish a platform of NGOs under the leadership of the Better Justice Association and TÜRKONFED to develop proposals and build consensus to solve the judiciary's problem. The pandemic broke out shortly after the NGOs started working on the platform. I decided to turn the pandemic lockdown into an opportunity to develop proposals for judicial reform. I formed a team of young colleagues, all of whom were at the beginning of their careers, unprejudiced and bright-minded. During Zoom meetings, which lasted 3-4 hours for three days a week, we developed and discussed proposals, formulated their designs and wrote draft laws. As a result, we developed solutions for nine issues representing the fundamental problems of the judiciary, based on Turkey's realities and in line with our own needs and realities. We have compiled them all into a book and published it in Turkish and English under the title "Turkish Judicial Reform A to Z" and opened it to discussion both in Turkey and internationally. Our innovative proposals are appreciated by experts, diplomats, business representatives, NGOs and opinion leaders. After formulating our recommendations and putting them aside, we analysed the judicial systems of 21 countries worldwide and shared them with the public through a series of webinars. We are pleased to see that the proposals we have developed without any bias are in line with the world's best practices and even more advanced in some areas.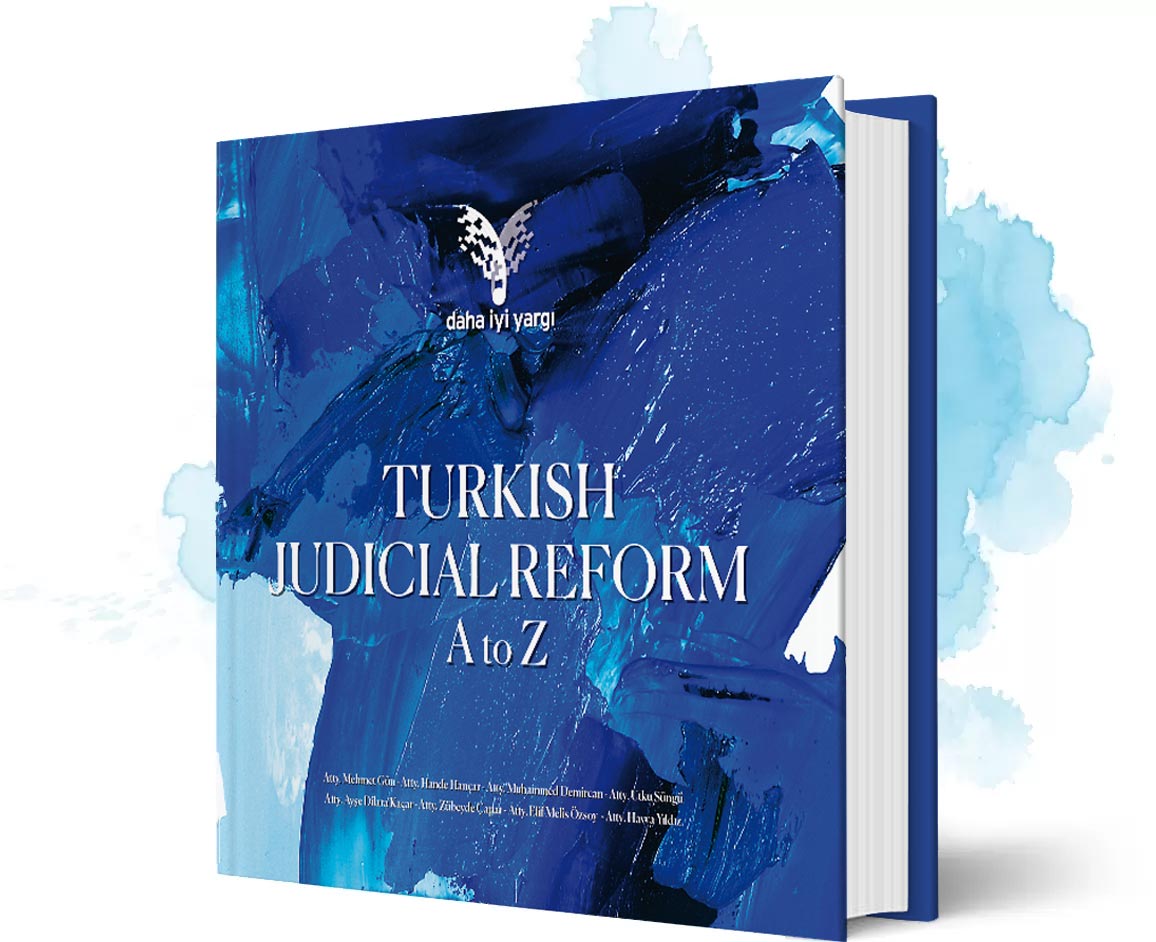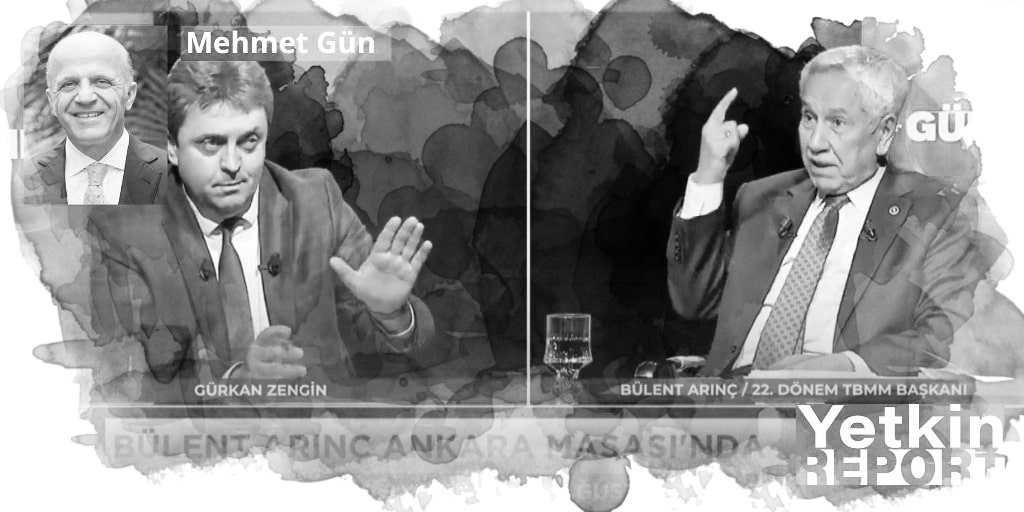 Articles in Yetkin Report and 9 Eylül Newspaper
I have been writing articles in Turkish and English on the relationship between the judiciary, democracy and the economy on the Yetkin Report website for a long time. I research the legal aspects of the issues on the agenda, relate them to the judiciary and make suggestions on improving each issue. I try to well-inform the public and contribute to the formation of healthy opinions by revealing the root causes of the fundamental problems of our country through my objective and constructive articles with a politically neutral stance. I was writing articles to introduce our judicial reform proposals in the 9 Eylül newspaper of the Izmir Journalists Association. Over time, it has become more topical articles relating to daily events concerning the judiciary and its principles. I will continue to do in-depth research in my field of expertise, write what I know to be true and share it with the public.
2021 – Economy & Law Meetings
We opened our proposals for the Turkish Judicial Reform A to Z to discussion with local chambers of commerce and industry and business NGOs in Anatolia with the newspaper formerly Dünya, now known as "What kind of an Economy". In our events supported by TÜRKONFED and local federations and business NGOs, we demonstrated how vital the judiciary is for economic success and prosperity, discussed how the judiciary can provide solutions to business world problems and how our reform proposals will contribute to the success of the economy. We received very positive feedback in every city we visited. We broadcasted the Economy & Law Meetings live on social media channels. Dünya and Ekonomi newspapers immediately documented the issues discussed with a full page of coverage afterwards. We suspended our meetings due to the earthquake in Kahramanmaraş on February 6, 2023.